Menu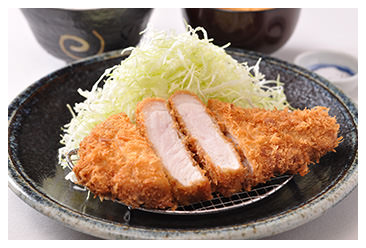 Superlative Loin Cutlet Set
medium(150g)

small(100g)

extra-large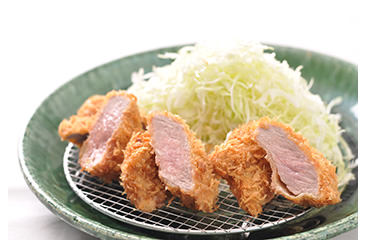 Tender Fillet Cutlet Set
medium(3pcs)

small(2pcs)

large(4pcs)
Fillet Loin Cutlet Set

Prawn and Fillet Cutlet Set

Ginger Fried Pork Set

Simmered Toyama Vegetables and Loin Cutlet with Miso Set
Loin Cutlet Lunch

Pork Cutlet Rice Bowl Lunch

Pork Rice Bowl Lunch
Limitednumber
It is a part close to shoulder loin that can be taken only a little from one loin. You can enjoy more tender lean meat and plenty of high-quality fat.
Superlative Tender Loin Cutlet Set
Rice and thin sliced cabbage can be upgraded to large size, free of charge.
Lunch menu is only available on weekdays.
The set menu can also be ordered separately.
Lunch boxes, hors d'oeuvres, and takeout are also available.
Consumption tax differs between in-store dining and take-out due to differences in tax rates.